A look at the 2018 Ottawa rental market report (with charts!)
The latest rental market reports for Ottawa-Gatineau were released in November and if you haven't had a chance to look at them yet there's some interesting tidbits in there.
The Canada Mortgage and Housing Corporation, a crown corporation that reports on the housing sector, releases a report every year for both cities with details such as vacancy rates, average rents and a whole lot more. It's a good snapshot of the market – I'm just going to present data for Ottawa, but you can find links to both reports further down.
Vacancy rates still low
They're at the lowest point since 2011, stuck around 1.6 per cent, and the last time average rent for the benchmark two-bedroom apartment went downward was 2005. (It's currently at $1,301, up 5.8 per cent from $1,232 in 2017 – the strongest rate it's increased by since 2001.)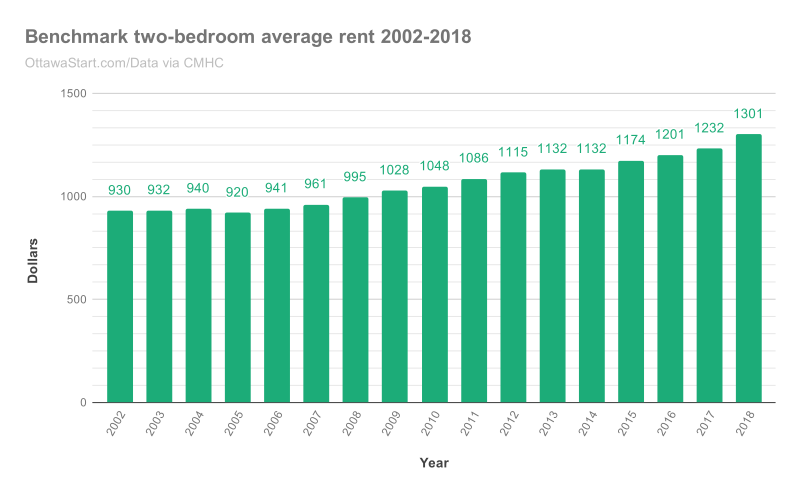 "Strong demographic and employment conditions supported rental demand [in Ottawa] in October 2018, pushing up average rents for fixed-sample structures for all bedroom counts," says Anne-Marie Shaker, senior analyst, economics, CMHC.
Average rents shoot up, supply increases
The city-wide average rent in the latest report, which is a new metric CMHC has started providing in the past few years (they used to only provide the average for two-bedroom apartments as a benchmark), was $1,174, up by 5.6 per cent from $1,113 in 2017.
The purpose-built rental supply increased by 527 units, which was enough to cancel out the increase in demand, but not enough to increase the vacancy rate.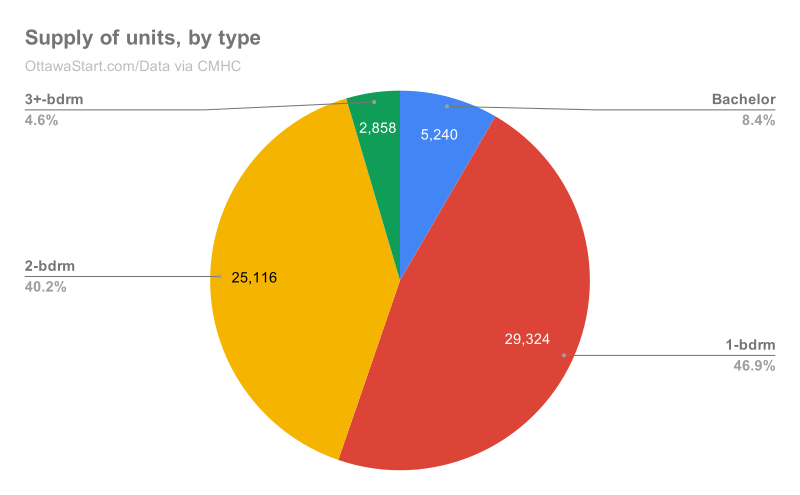 CMHC has lots of tables in their reports with numbers on all kinds of aspects for the rental market, here's two that give you an idea of apartment prices, by location and building age.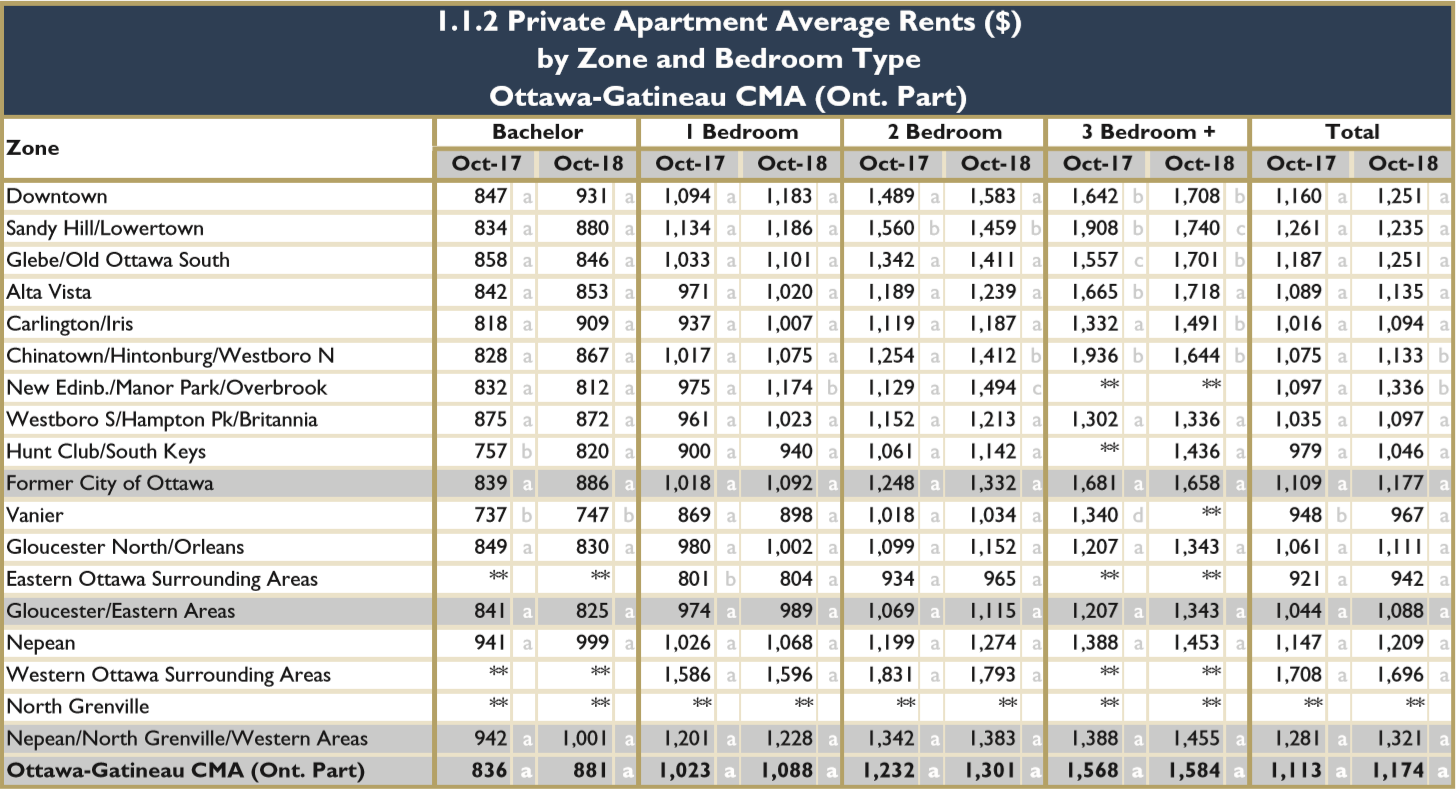 Full reports:
CMHC has lots of other information on their website.
Additional reading