'A heart of gold': Hundreds turn out for tribute to teen killed by opioid overdose
[caption id="attachment_67071" align="aligncenter" width="720"]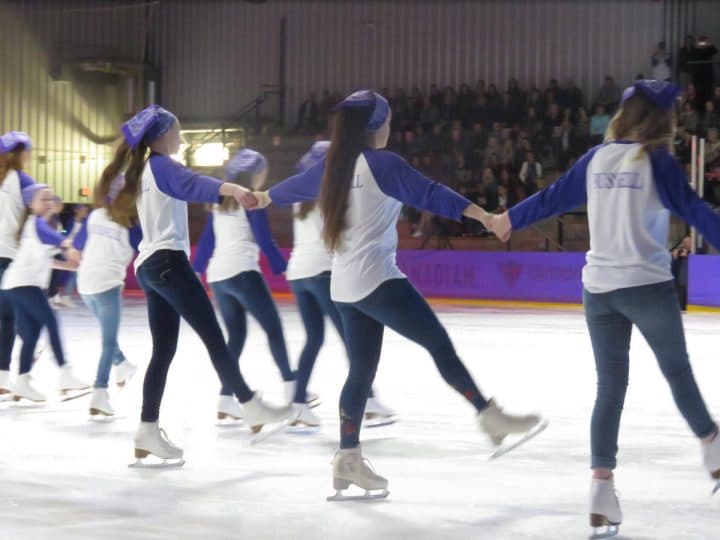 A figure skating performance in honour of Teslin Russell on Friday. Russell died of a drug overdose on Dec. 31, 2016. (Charlie Senack/OttawaStart.com)[/caption] _ Charlie Senack – Special to OttawaStart.com _ Hundreds packed a Kanata arena Friday for a tribute in honour of Teslin Russell, a teen whose overdose death served as one of the wake-up calls for the Ottawa opioid crisis.
Russell, 18, was found dead of an opioid overdose on New Year's Eve. Her parents Bob and Rilee Russell found her unresponsive on the family home's bathroom floor.
Her death was followed by that of Chloe Kotval, 14, also of an overdose, in February. The two girls' parents spoke out and sparked a wider conversation about teen drug use and opioids in the city.
[caption id="attachment_67093" align="alignright" width="322"]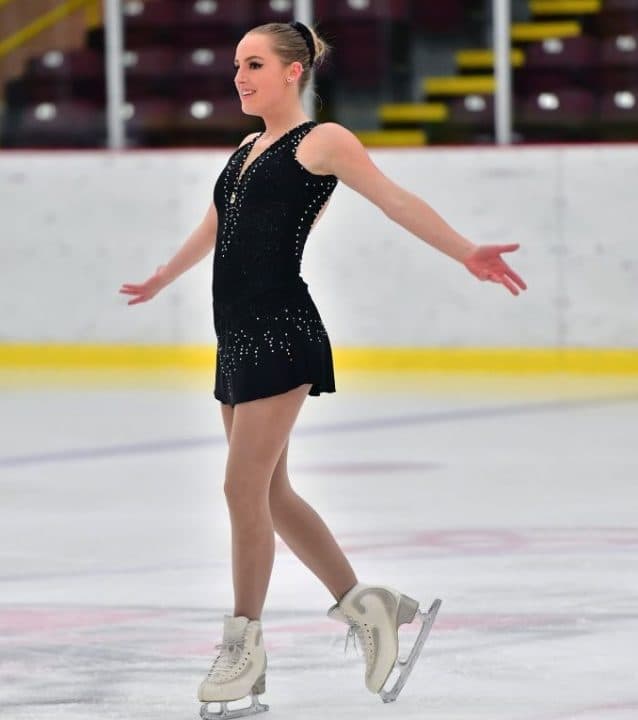 Teslin Russell (Family photo)[/caption]
Russell was an avid figure skater and won over 60 medals during her skating career. The evening was hosted by the Glen Cairn Skating Club, where Russell skated for many years.
The night featured skating performances from the club, a silent auction, music and special guests, including Kanata Councillor Allan Hubley. Money collected went towards the Dave Smith Youth Treatment Centre.
The centre currently has a 60-day waiting list and has plans for a $7.8 million expansion to add six beds to its current 24. It is fundraising $3 million for the project after commitments from government and charities.
"The new facility we are trying to build would have 30 beds (15 each), increasing capacity by 25 percent," the centre said in a statement. "This of course is contingent on us receiving the funds necessary to build."
The amount of money raised Friday night was not immediately available.
Mariana Sánchez, a close friend of Russell's since they were about eight years old, felt the ceremony was appropriate for Teslin.
"We put a lot of thought into how we would speak about Teslin and who she was," said Sanchez. "We wanted to reflect her in our (skating) performances."
Nicole McKeever, who met Russell through the skating club around age 11, felt the night was an amazing commemoration of Russell's life.
"I really thought that it was a really great way to celebrate what Teslin did for the community," said McKeever. "She really touched all of us and (that is why) people showed up today to commemorate her."
McKeever was good friends with Russell on and off the ice.
[caption id="attachment_67072" align="aligncenter" width="720"]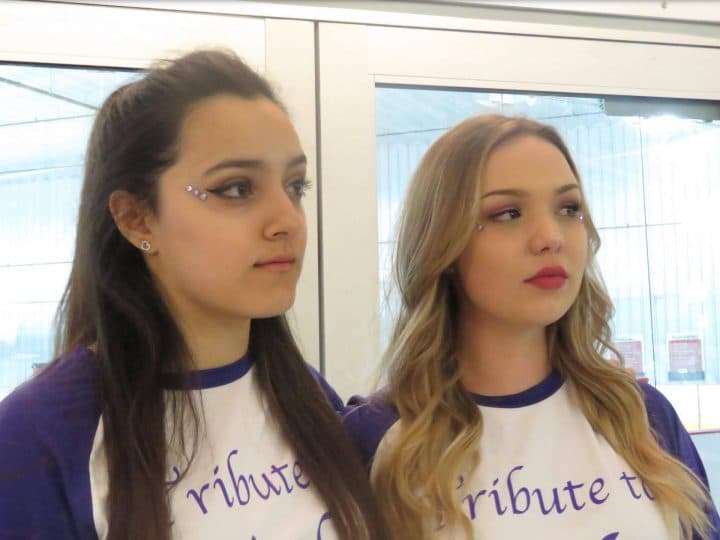 From left, Mariana Sánchez and Nicole McKeever, friends of Russell. (Charlie Senack/OttawaStart.com)[/caption]
"My favourite memory with Teslin was going to GlowFair last (summer)." McKeever recounted. "We went to the silent disco, but we didn't want to pay for headphones so we just danced along even though we didn't hear any of the music so it was just a really fun time."
Sanchez would like people to remember Russell as someone who "had a heart of gold."
"It's not something you just say when someone passes," said Sanchez. "(Teslin) was the kindest person that I knew and she always wanted to help you."
As for McKeever, she wants people to remember Russell as a "people person" who got along with everybody.
"(Teslin) really knew how to have fun and that really (showed) when she was with people. She was good in any situation that (came her way)."
McKeever and Sanchez both encouraged anyone battling a drug addiction to go and talk to somebody. Sanchez had some sage advice.
"If you're struggling with something and that's the reason why you want to (try drugs), you're not alone. Drugs don't have to be what you turn to."