A Few of My Favourite Things: Part One (GIVEAWAY)
There are so many different things going on here in Ottawa at any given time. Seriously. I know it doesn't seem that way, because you have go to digging, but there are actually super cute cafes and must try cuisine, different ways to pamper yourself with amazing makeup artists and hairstylists, cheap yoga and a variety of fun ways to get that super hot bod you always wanted, the coolest You Tubers and movers and shakers around; our city is seriously abundantly awesome.
As a local writer, I'm always on the lookout for things to check out, and I'm amazed at how much content is actually out there. I've come up with a column about a few of my favourite things. Sometimes there will be products that aren't necessarily local, but they're just so uber cool that I _ have _ to include them. So, here's my first attempt at this. Also, there will be giveaways and discounts as well….obvi. I hope you really enjoy them and want to try them out too! ** Local Food – Bite This, Suzy Q, and Kochu ** _ Bite This 181 Richmond Road _ This adorable place is like a food truck shack. Or a food shack. They began their Ottawa food journey in 2010, setting up shop in a parking lot on Scott Street, across from Westboro's Trailhead Paddle Shack. The truck quickly developed a serious following and found its new home at 181 Richmond Rd. across the street from the Superstore. It's got a super cool vibe, with a picnic area out front, and more importantly my dear Ottawans it's winterized, with a shelter and heaters so customers can stay warm. The endearing thing is that everything is made fresh-to-order and is totally worth that wait. I order the Pad Thai-One-On (a take on traditional pad thai) every single time and I hear good things about the "big honkin' juicy burger". If you're into the foodie scene, this is _ the _ next spot that you should check out (if you haven't beat me to the punch).
[caption id="attachment_58177" align="aligncenter" width="491"]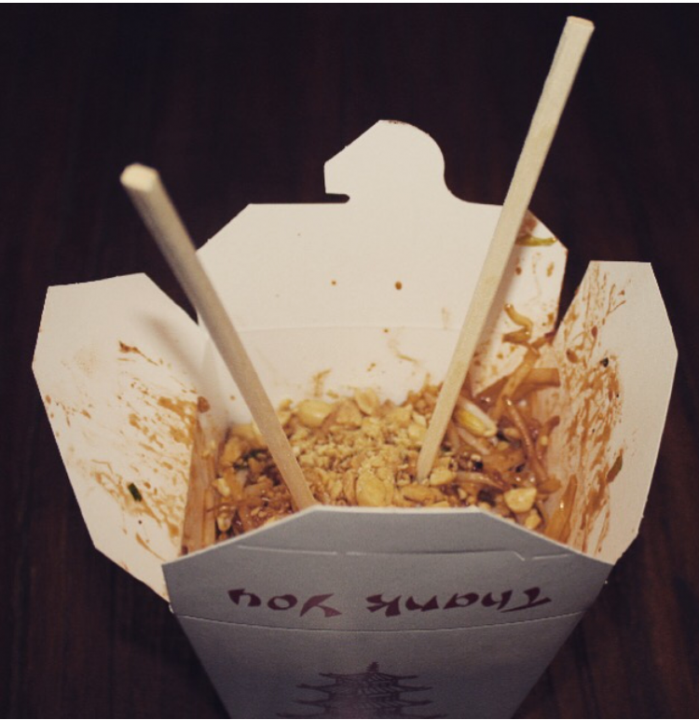 Photo by Hollie Grace James[/caption] _ Kochu 361 Elgin Street Unit 5, 266 Preston Street _ Beginning their restaurant reign on Elgin Street in 2008, Kochu specializes in healthy Korean and Sushi dishes, prepared fresh and right before your eyes. After five years of business and venturing into online ordering and delivery service, they launched their second location at 266 Preston Street (Little Italy) in 2013. Here, it's a "boutique-style eatery" with healthy take-home meals, a chic nocturnal sake bar (definitely have to try this out), and a funky little sit-down area. Cheers to sushi and sake!
[caption id="attachment_58176" align="aligncenter" width="693"]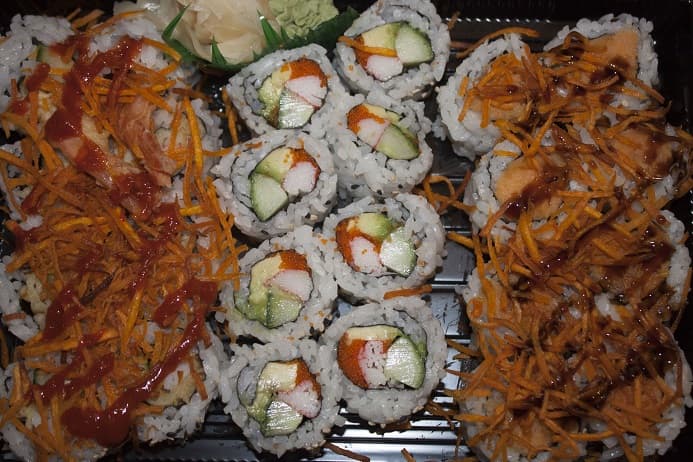 Photo by Hollie Grace James[/caption] _ Suzy Q Doughnuts 969 Wellington Street West _ I've got to add some sweetness, because who doesn't love it? Especially doughnuts. I have to limit the amount of times that I make doughnuts runs to a few times a year because I could always eat every single one in there. Especially since Suzy Q is like pretty famous here, with their unique flavours, and although there are some staples, the rest are ever-changing, especially during the seasons. My favs: London Fog, Salted Caramel, and Blue Vanilla Fruit Loop. Plus they have the popular Maple Bacon, which is a must-try.
[caption id="attachment_58175" align="aligncenter" width="693"]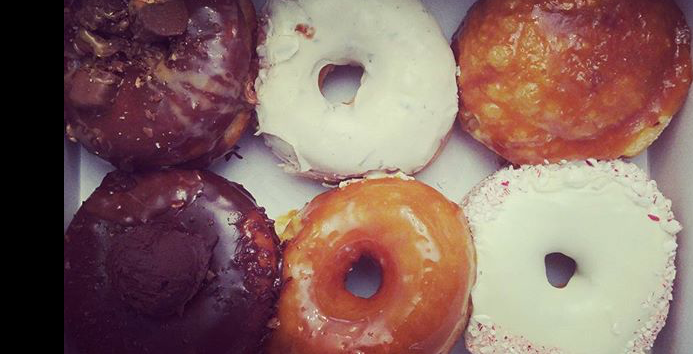 Photo by Hollie Grace James[/caption] ** COMPANIES THAT GIVE BACK – SWORD & PLOUGH ** They had be at the word "bag"… and after reading the story behind this company, I was even more amped to place my order. The deal is that they recycle thousands of pounds of military surplus that would otherwise be thrown away. Here's how it works; combining these durable materials with other military grade fabrics, they incorporate them into fashionable designs. They also empower veteran employment by working with U.S. manufacturers that are owned or partially staffed by veterans, and they donate 10% of their profits to veteran initiatives, thereby amplifying a core aspect of their mission.
S&P embodies a revolution in "made in USA" sustainable and social impact fashion. Walking around with this amazing bag that makes it look like you just walked out of a Coach boutique is great, but the best part is the meaning behind it – this is not just a product. Creating positive change already, the goal is to emotionally and physically touch civilians in their everyday lives. The aim is to remind them, in a beautiful way, of the challenges countries and veterans face, and the power that every person has to help. ** Nail Art at Copesthetics ** Don't we all love a little pampering once and a while? Some treatments are simply to keep ourselves keeping up, others are trendy and we want to jump right on that, and some are all about the relaxation. My thing with manicures was getting them ever once and a while from the cheapest and closest place. But I noticed this new trend in nail art and I was amazed at the intricate talented abilities. So I decided to get my nails done at Copesthetics after seeing their super cool Instagram. Jessica is the owner of this company, renting a space out in Salon Bliss. After starting hr venture outside of the city in Thunder Bay, she's now back and building her clientele. Copesthetics has a great atmosphere, and Jessica has actual talent to add to this nail trend. My nail art was "fishnet accent for a classy punkrock kind of Saturday", and that perfectly describes what you can see – there are the black nails with a tiny stone, and a couple "fishnet" nails. It's perfect nail art- not too extreme, but a little something extra. My manicure lasted for two weeks because she used a gel polish, and I went back for another regular mani at $30.00 – I'm hooked! I won't go with the crazy cool nail art trend every time, but I did want to give it a go, and I'm so glad that I did because everyone ** _ loved _ ** it. Whatever service you get (manicure, pedicure, brows), you're going to be pampered. So sit back, relax, enjoy your "me" time, and come out looking on point. If you want trendy, unique, or just something regular, this is the place to go. Check out everything you need to know, including her "12 Days of Christmas Specials" here .
[caption id="attachment_58203" align="aligncenter" width="629"]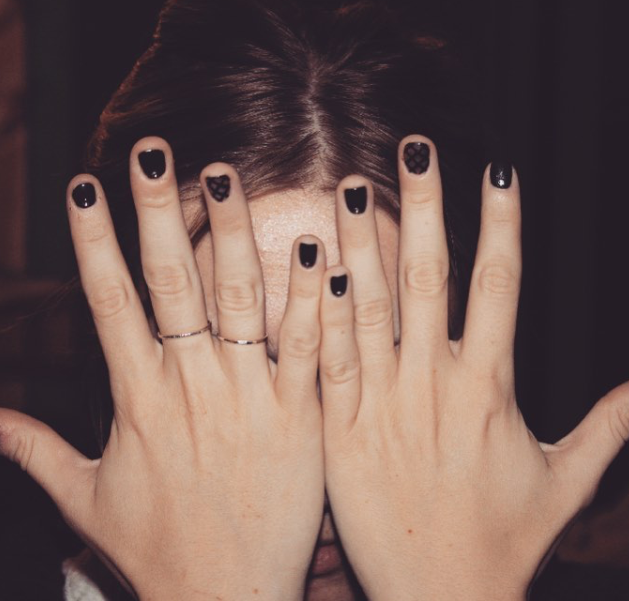 Photo by Hollie Grace James[/caption]
So, we come to the end of my very first column of a few of my fav things. I'm already working on the second, and I hope I can offer you a variety of things to explore right here in our own city. So, get out there and try some things out! They might become a favourite of yours as well. ** GIVEAWAY ** This is your chance to win a couple of things I've written about. One lucky reader will win the following:
 * 
[
 Grey Wool Crossbody Bag (Brown Leather)
](https://www.swordandplough.com/collections/frontpage/products/wool-crossbody-brown-leather)
**
 courtesy of Sword & Plough
**

 * 
$25.00 Gift Card to Suzy Q Doughnuts

** TO ENTER: **
 * 
Follow My Instagram Page (
[
 @holliegracejames
](https://www.instagram.com/holliegracejames/)
)

 * 
Post a comment below letting me know how you're thankful for our veterans

Contest closes Sunday December 11, 2016 at 7 p.m.
I may have some more Suzy Q Gift Cards, and I'll be offering up additional entries on Twitter ( @holliegracej ) and Instagam ( @holliegracejames ) so keep your eyes on your feeds!